News
Mooncry now with a new drummer!

31.08.2014
Let's introduce Phil, the new guy responsible for the drum thunderstorm of Mooncry!
Unfortunately it was not possible for Peter to balance his studies and several band projects with the job for Mooncry. So he decided to leave the seat behind our drums.
Since the very beginning of this band, Peter has strongly influenced our sound with his style of drumming and finally has become a very important part for everything we achieved today. A huge thank you for all this! We had a great time together!
Phil is definitely a worthy successor with a professional education and many years of experience in different metal bands.
So raise your glasses and welcome
Philipp Zeller
with us!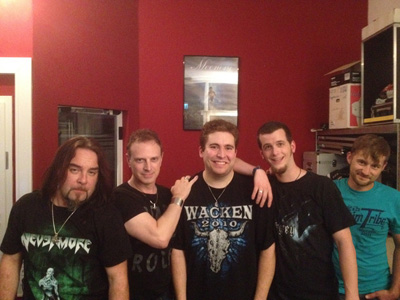 Mooncry part of the Masters of Symphonic Metal Festival!

27.02.2014
Mooncry will open the "Masters of Symphonic Metal" Festival!
We are really proud to be part of the "Masters of Symphonic Metal" Festival at
April 5th at the legendary Z7 in Pratteln(CH)
Get your ticket here!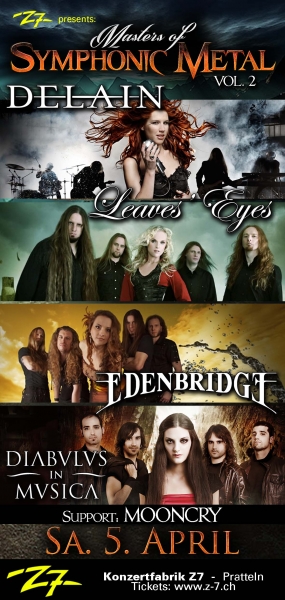 Third complete song - Defamed Pride
06.12.2013


A Mirrors Diary now available!

06.12.2013
The time has come!
From now on you can buy our new album everywhere.
Directly from us:
Order A Mirrors Diary
Or in all the popular online shops.
For example from Amazon as
CD
or as
MP3 Download
.
Or on
iTunes
or many other shops.
Thank you very much for your support over all the years! Have a nice Advent and stay tuned!
The Mooncry guys
Second complete song - Puppet Crow
04.12.2013


First complete song - Burning Curtains!
02.12.2013

The countdown has begun!
Upcoming Friday, A Mirrors Diary will hit the stores!

We are really excited and and want to share the first complete song with you! It is the opener of the album: Burning Curtains!


Full amount of points in a review by MetalUnderground.at!

01.12.2013
From the metal zine "MetalUnderground" we got full rating with 5 of 5 points for the new disc!
Have a look
here
:-)!
Review for A Mirrors Diary

28.11.2013
The German magazine "Undergrounded" gives us 8 of 10 points for the new album!
Here
is the complete review.
Official Teaser for A Mirror`s Diary is online!
17.11.2013


Title, cover artwork, tracklist and release date!

12.10.2013
We are proud to reveal big news:
The new Mooncry Album will be released on
December 6th 2013
!
It will be called
A Mirror`s Diary
and contains 9 brand new songs!
Additionally we have completely re-recorded the song
Angel Of Darkness
. This song has been a great companion since the very first beginning of this band and it was always your favorite one. So we thought, it`s to give it the current Mooncry Sound!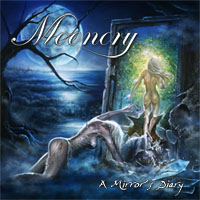 1. Burning Curtains
2. Puppet Crow
3. Defamed Pride
4. Scylla
5. Reflections Of Lies
6. A Thousand Lives
7. Pictures Of Thee
8. The Beast Within Me
9. A Mirror`s Diary
10. Angel Of Darkness